About Us
 We are photographers. We are storytellers. We are collaborators.  
Rich and Ashley Pizzuti's journey into photography started with photojournalism. The art of documentary photography begins and ends with people. Allowing people to be themselves and putting them at ease while you hold a camera takes an empathetic effort. With this background, studio and corporate photography, although the polar opposite of photojournalism, was an easy transition.
The Pizzutis live and work in historic Lowell, Massachusetts.
Professional Photographer
Bio
Rich loves studio portraiture and headshot photography. He's laid back and pretty hilarious, making sure all of his clients have a good time. When Rich is not making photographs, you can find him on the couch with a book he's already read 3 or more times, seeking out a coffee shop with the perfect nitro cold brew, or most likely on the mats training in Brazilian Jiu Jitsu.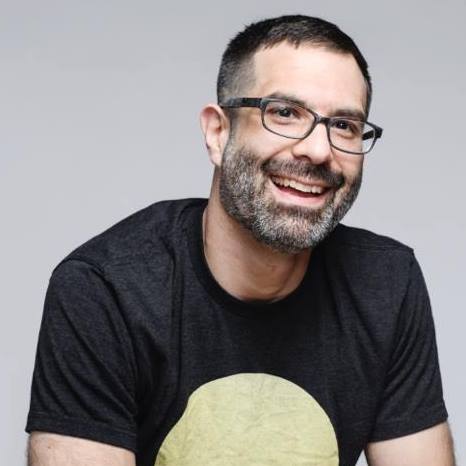 Professional Photographer
Bio
Ashley thrives while organizing big concept projects. She's a 'go with the flow kind of gal' who loves getting all the details planned out ahead of time. When she puts the camera down, she's actually gets more creative with crafting, baking, sewing… you name it, she can do it. The only thing that can stop her is a cat jumping into her lap, she can't resist. Visit our  studio at Mill No. 5  in downtown Lowell
600+ square ft. of shooting space
Gorgeous natural light
Studio lighting and backgrounds
Original factory wood floors
Exposed brick
"There is something incredibly humbling about being assigned a project and not knowing where to start. Thankfully, when you select the right vendor, they make the entire process so simple for you that the rest of it falls into place. That's exactly the experience we had in working with Pizzuti. Pizzuti made our lives easier and the project a tremendous success! Not to mention, the pictures came out amazingly!"
"It was really fun and productive working with Pizzuti Photography for my professional head shots.  I knew I wanted something a little different than the very typical boring head shots that too many people use.  In today's world of social media for business and the exposure your photo will get you can't afford to mess around with a "selfie" or an amateur."
"We host an annual gala in which 400+ people attend and we have used Pizzuti for the past 6 yrs. I am so impressed with their ability to capture both staged and candid photos of pretty much every guest there, we've had the best photos since we started using Pizzuti. Rich and Ashley are not only professional, but they are also very talented and deliver high quality and creative photos every year."
Pizzuti is a full service commercial photography studio specializing in headshots, portraits, corporate photography and events.
Located inside of Mill No. 5 in Lowell, Ma, Pizzuti continues to find inspiration from working next to artists, artisans, curators, creatives and fancy shopkeepers.